If you are preparing to sell your home, you are probably familiar with at least some of the property preparation steps involved in the selling process. You've tidied your home up and decluttered most of the space and even made some simple repairs here and there, but what else can you do to make it stand out?
Sometimes, all you need to do to make your home stand out is to fill it with eye-catching furniture and décor. One way to greatly improve your home is to hire a professional home staging company to fill your home with short-term furniture rentals, which gives it the impression of maximum style and potential to potential buyers. Here are a few other ways that a furniture hire company will improve your home:
It Will Create a Better First Impression
In order for a prospective buyer to even think about making an offer on your home, their first impression of your property needs to be a good one. If you don't have the time or money to update your home, filling it with furniture is the next best step to making it appear updated and modern. Professional furniture hire, or home staging, ensures that potential buyers are greeted with a warm, welcoming environment when they first enter your home.
Another part of first impressions is any odd spots that may be a part of your home, such as a uniquely proportioned room or patio. Furniture hire eliminates any awkward spots that may be a part of your property by filling the space and showing its maximum potential to buyers. With the right interior design, you can transform any awkward area, such as an odd corner or a small loft, into the most charming feature of your home!
You Will Have Better Selling Results
A better first impression, created by professional stylists, usually sell for higher profits. Everyone wants the maximum profits they can get from selling their property, so why not get that extra edge by having your home styled? A property that is empty tends to remain on the market significantly longer than properties that have their space maximised with displayed furniture.
With the right team of stylists, you can equip your home with the best short-term furniture on the market without breaking your budget.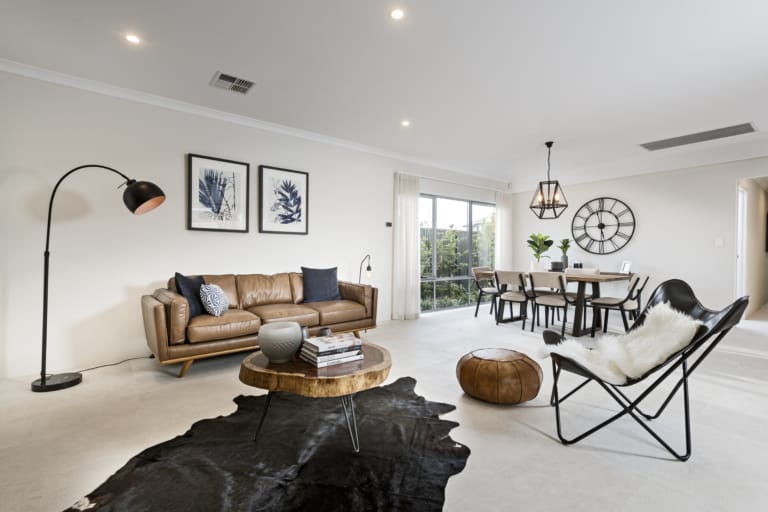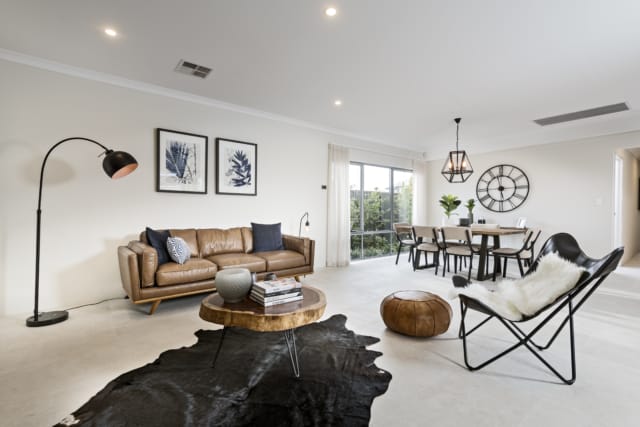 Your Home Will Speak to Buyers
A professionally staged home will come off in such a pleasant way that it will speak to buyers, showing them the life they could potentially have in that space. This process, that also saves you a lot of time of your own, is the perfect solution for your home.
Professional stylists, such as the talented team at 740 Designs, utilises many tips and tricks to help make your property look the best it possibly can, including:
Creative use of colour
Eliminate any sign of clutter
Repurpose unused room
Making sure that there is enough furniture in the room without overcrowding the space
Float furniture
Utilising natural light in their interior designs
With the help of 740 Designs, your property will get the selling edge it needs in today's Perth real estate market. We have diverse furniture packages available for every room. For example, our extensive bedroom furniture packages include all of the pieces needed to fill your property including headboards, beds, bed linen, throw rugs, artwork, vases, and more.