The home selling process is equal parts excitement and frustration. On the one hand, you are moving onwards to either a better location or perhaps a bigger home. Maybe you've even reached the point where you get to design your new home from scratch. But first, you have to sell your current one. When trying to sell your home, you have to put yourself in the buyer's shoes and make the home look as appealing as you can.
Ordinary life often takes a toll on the appearance of the home, especially its furnishings. Potential buyers don't want to see the mess or mismatched furnishings that you may have acquired, and you don't have the time to go store to store to find the trendy and stylish pieces that would add to the wow factor when showing your home.
This is where you look for some help in the form of a furniture hire company. You don't need to purchase brand new furniture for the house. Not only does this cost quite a lot, but most people will have their furniture to move in. Buyers will want to see how a room can function, however, so empty spaces aren't an option either. By seeking out a furniture hire company like 740 Designs, you can choose the look to best showcase your home and appeal to buyers, without the stress, expense, and time of shopping for new furniture and moving it.
While furniture rental is a fantastic option, it's important to know what to look for in one of these companies so that you have a quality experience.
1. Moving Services
Unless you plan on delivering the furniture to your doorstep and moving the pieces in yourself, be sure that your Perth furniture hire company provides moving services. Furniture rental should make everything easier, and having to move new furniture in on top of moving old furniture out or delivering the furniture are hassles that you simply don't need. While you will typically be responsible for clearing the space for the new furniture, checking to see if you can have some help never hurts.
Also, you'll want to look at the setup of the furniture. Who's going to clean up all of the packing materials from the new pieces, and make sure that everything is in its place? At a company like 740 Designs, we make sure to handle every aspect of furnishing your home, from delivery to clean up, including proper placement of everything.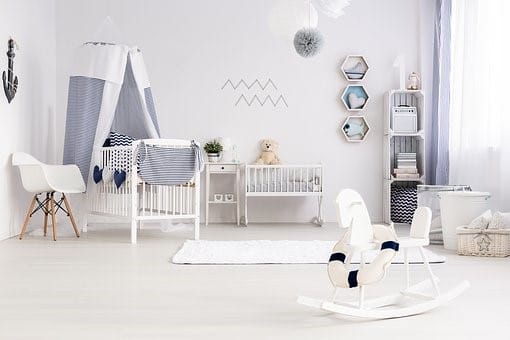 2. Piece by Piece, or Whole Collections
For whatever reason that you're selling your home, make sure that your furniture hire company is adjustable. You may not need whole collections to seal the deal. Does your furniture hire company offer a piece by piece option as well as whole collections for you to choose from? Also, if they do offer piece choices, will the company be the ones to track down each piece, or will you need to?
If you choose multiple collections for your home, the designers should be able to help you mix and match everything for the best presentation. Be sure that your chosen company can provide a central theme through the collections and pieces that you choose, and note that many companies will have package options.
3. Duration of the Rental
The property market in Perth seems to be returning from its period of instability, but it's still imperative to make your home appealing to as many potential buyers as possible. Often, in a prime market, homes can go quite quickly. However, this isn't guaranteed, and you may need the furniture rental for longer than originally anticipated. Be sure that you note whether your furniture hire company has both short-term and long-term rental and if they are flexible on the lease of the furniture.
4. Cost
Of course, furniture hire is a luxury that provides the convenience of a wonderfully designed home without the hassle of taking time away from busy schedules to make it that way. Often, the cost of the rental will be far less than you would spend on actually buying the pieces, in addition to the time you would spend tracking down what you need and setting it up. Be sure to weigh the costs of the furniture hire companies you're considering.
These are just a few of the qualities you should look for in when searching for a furniture hire company in Perth. Being sure to check off the features above will help make an excellent, hassle-free experience when selling your home.